ExpressCare is proud to announce this latest technology, now on Guam!
We use the powerful carbon dioxide laser to drill tiny holes into the skin, in large patches.  

By doing so, we rejuvenate the skin!
Quick Facts

:

 USED FOR SCARS, WRINKLES, SKIN TIGHTENING, BROWN SPOTS, ACNE SCARS

PAIN: 4-5/10

PREP:  topical anesthetic cream and 2 tylenols ( if not allergic), ice

TIME FOR TREATMENT:  60 minutes for the face

DOWNTIME:  5 days up to a week.  

AFTERCARE:  sun avoidance.  moisturizing.  No make up for 3 days.

SESSIONS: May repeat every 4-6 weeks. Usually 2 or 3 sessions are necessary.

COST:  Depends on area treated.  Full face  $999.  Cheeks only  $499   Neck  $499.  Hands  $350
Micro Fractional Co2 Laser Resurfacing
Number one Antiaging Breakthrough according to WebMD

Outperforms any non-CO2 based laser device for rejuvenation

Powerfully reverses several years of skin aging, laxity and wrinkles

Significantly reduces acne and trauma related scarring

Minimizes risk of future development of skin cancers

Effectively decreases pigmentation such as freckles and sun spots

The FRACTIONAL technology delivers the CO2 laser energy in a pixel like fashion where microscopic holes 0.3mm are punched into the skin right next to each other via computer-generated pattern. This fractionated CO2 laser technology delivers microscopic columns of 10600nm CO2 laser energy across the skin barrier, penetrating 5-40% of skin surface area.
Micro Fractional Co2 Laser Resurfacing achieves true resurfacing efficacy with comfort. Cosmetic appearance may continue to improve up to 6 months due to continued collagen production.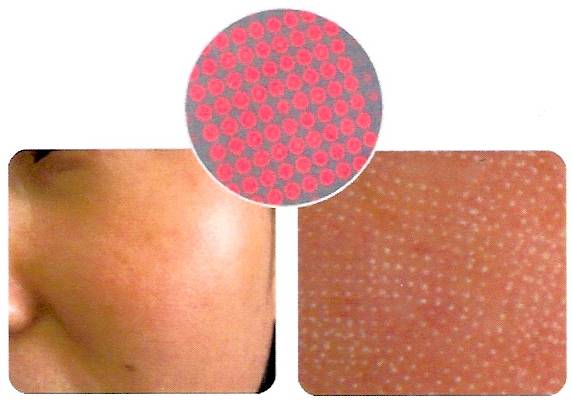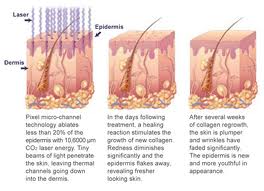 ---
Amazing results for acne scars, wrinkles, age spots, brown spots and skin rejuvenation.
4-7 days downtime.