APPOINTMENT IS REQUIRED FOR COVID-19 TESTING

WE do offer CURBSIDE testing.
EMPLOYERS: We offer ONSITE testing for COMPANIES.
COVID-19 NASAL SWAB TEST:
Tests for active infection, viral particles, and contagiousness.
Processed by DLS lab in 24-48 hours. ExpressCare fee $85, DLS Fee $110 cash.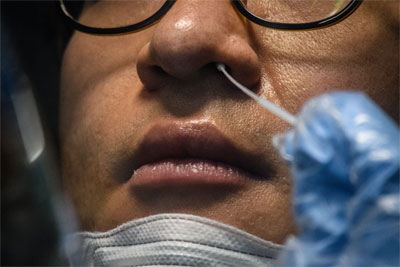 COVID-19 Antibody Test IgG and Ig M by HEALGEN:
IgM= developing immunity, recent infection within 2 weeks.
igG= More remote infection longer than 3 weeks ago.
$49, pinprick blood test, 10 min for results.