APPOINTMENT IS REQUIRED FOR COVID-19 TESTING

WE do offer CURBSIDE testing.
EMPLOYERS: We offer ONSITE testing for COMPANIES.
COVID-19 NASAL SWAB TEST:
Tests for active infection, viral particles, and contagiousness.
Processed by DLS lab in 24-48 hours. ExpressCare fee $85, DLS Fee $110 cash.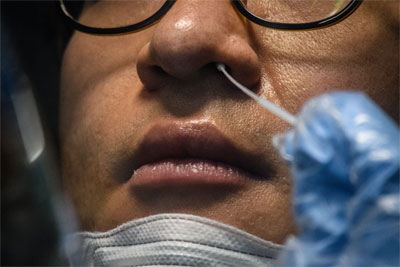 COVID-19 Antibody Test IgG and Ig M by HEALGEN:
IgM= developing immunity, recent infection within 2 weeks.
igG= More remote infection longer than 3 weeks ago.
$49, pinprick blood test, 10 min for results.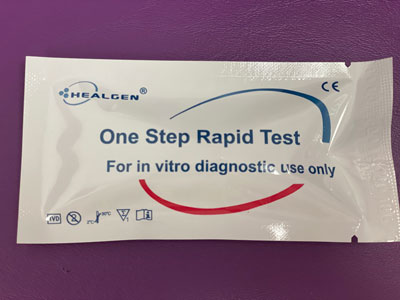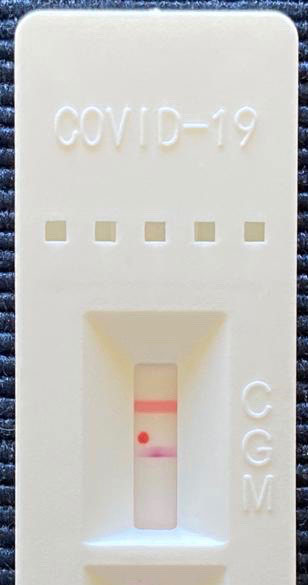 Warning This test has been authorized by FDA under an EUA for use by authorized laboratories.
This test has not been FDA cleared or approved.
This test has been authorized only for the presence of IgM and IgG antibodies against SARS-CoV-2, not for any other viruses or pathogens.
This test is only authorized for the duration of the declaration that circumstances exist justifying the authorization of emergency use of in vitro diagnostics for detection and/or diagnosis of COVID-19 under Section 564(b)(1) of the Act, 21 U.S.C. § 360bbb-3(b)(1), unless the authorization is terminated or revoked sooner.
Positive results may be due to past or present infection with non-SARS-CoV-2 coronavirus strains, such as coronavirus HKU1, NL63, OC43, or 229E.
This product is intended for professional use and not for home use.
Not for the screening of donated blood.

Fact Sheet for Recipients